Gear skiving - on this core topic from the gear teeth application field
HORN and DMG Mori have launched a campaign to demonstrate the performance of the
solutions: the combination of machine, cycle and tool. With the precision tool for gear skiving at hand, you have the you have the opportunity to take a closer look at this topic in practice.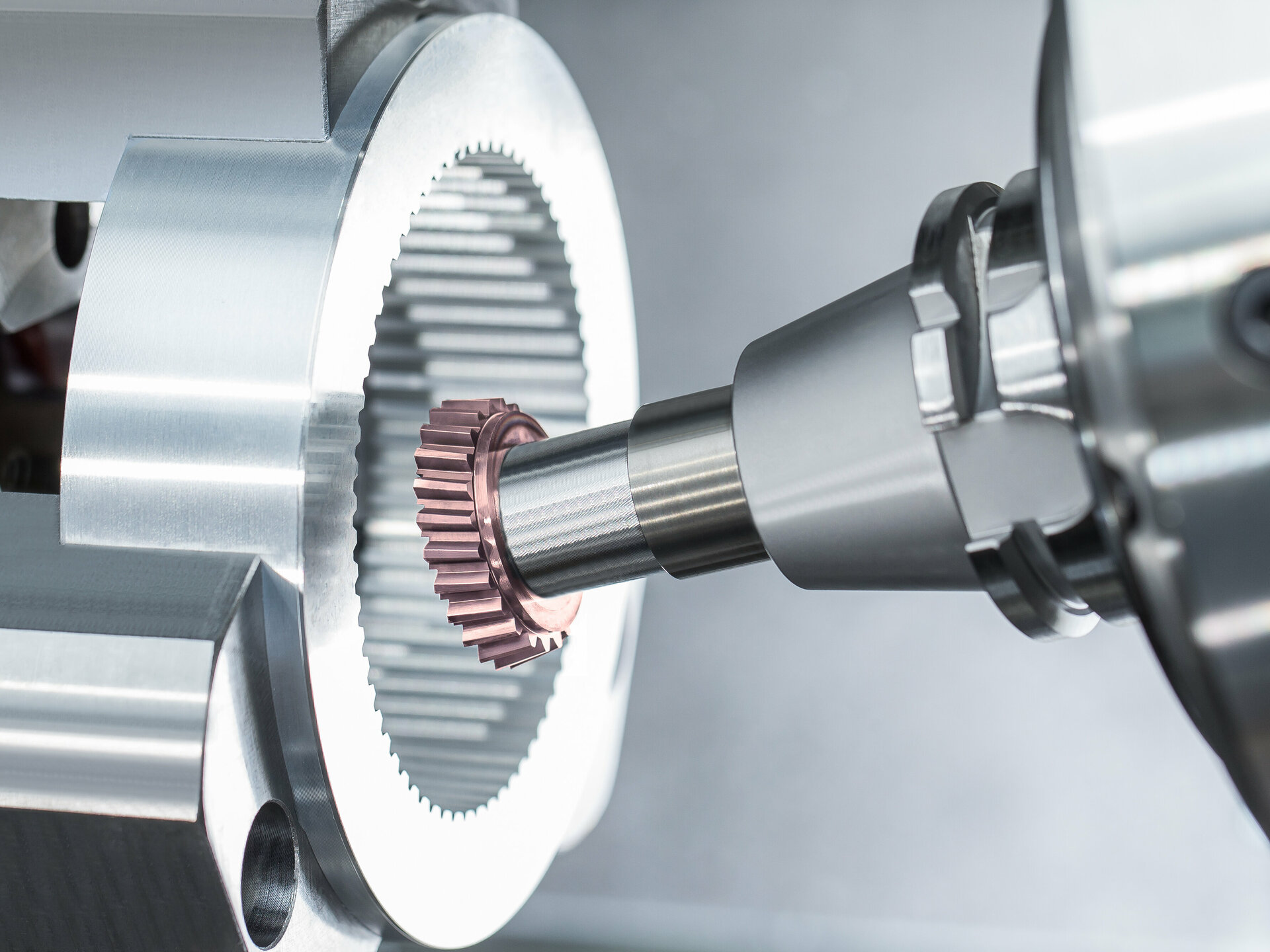 Technology cycle
The exclusive DMG MORI technology cycle gearSKIVING assist shop floor programming for increasing productivity and safety as well as for expanding machine capability. The advantages are clear: up to 60 percent faster programming, error minimisation through conversational programming, new technologies (gear cutting) and the technology knowhow stored in the application software.
ADAPTED TO THE APPLICATION
Customer-specific special tools are used on the tool side. When skiving internal and external gears, sizes up to module 8 are possible in gear quality up to ≥ 7.
Note on use: The tool you have has already been pre-assembled with a torque of 3 Nm. Please note that when changing the gear, the torque must be tightened accordingly.
Contact
YOUR CONTACT FOR TOOLS
Joachim Hornung
Key Account / Head of OEM
Hartmetall-Werkzeugfabrik Paul Horn GmbH
Tel.: +49 7071 7004 2091
Joachim.Hornung@de.horn-group.com
YOUR CONTACT FOR TURNING + TURN & MILL
(CTX und CLX TC/CTX TC)
Dr. Ing. Edmond Bassett
Engineerung Development Manager
GILDEMEISTER Drehmaschinen GmbH
Tel.: +49 5205 7430 83
edmond.basset@dmgmori.com
YOUR CONTACT FOR TURNING + TURN & MILL
+ MILLING (NLX, NTX und NHX)
Lorenzo La Rosa
Team Leader Applications
DMG MORI in Wernau
Tel.: +49 7153 9341 98
lorenzo.larosa@dmgmori.com
YOUR CONTACT FOR MILLING + MILL & TURN (FD)
Thomas Lochbihler
Head of Technology Excellence
DECKEL MAHO Pfronten GmbH
Tel.: +49 8363 89517
thomas.lochbihler@dmgmori.com
Application video Gear Skiving