The HORN demonstration center implements machining solutions on real
components. Using analysis equipment, new products for R&D and design
are pushed to the limit on machines and the limits of performance are determined.
The demonstration centre provides proof of performance on behalf of the sales
department for real customer components, including the determination of all
relevant parameters for series production. Product training for internal and
external participants rounds off the area of responsibility.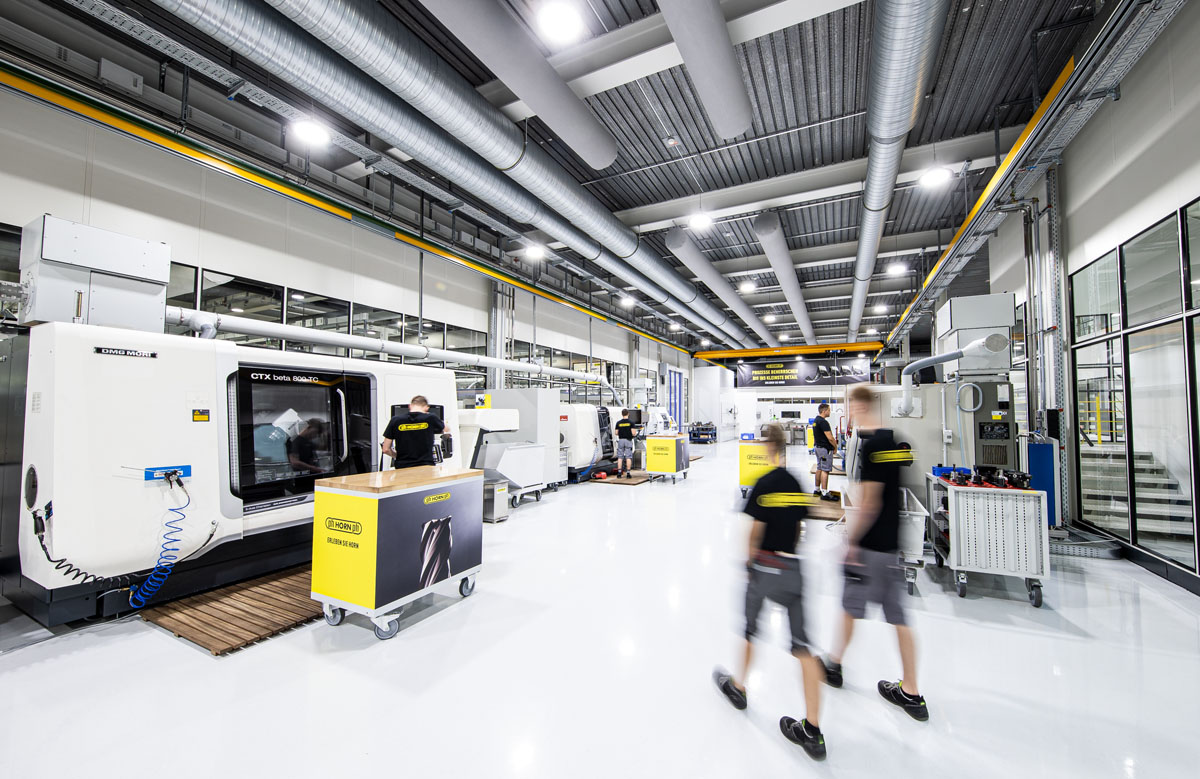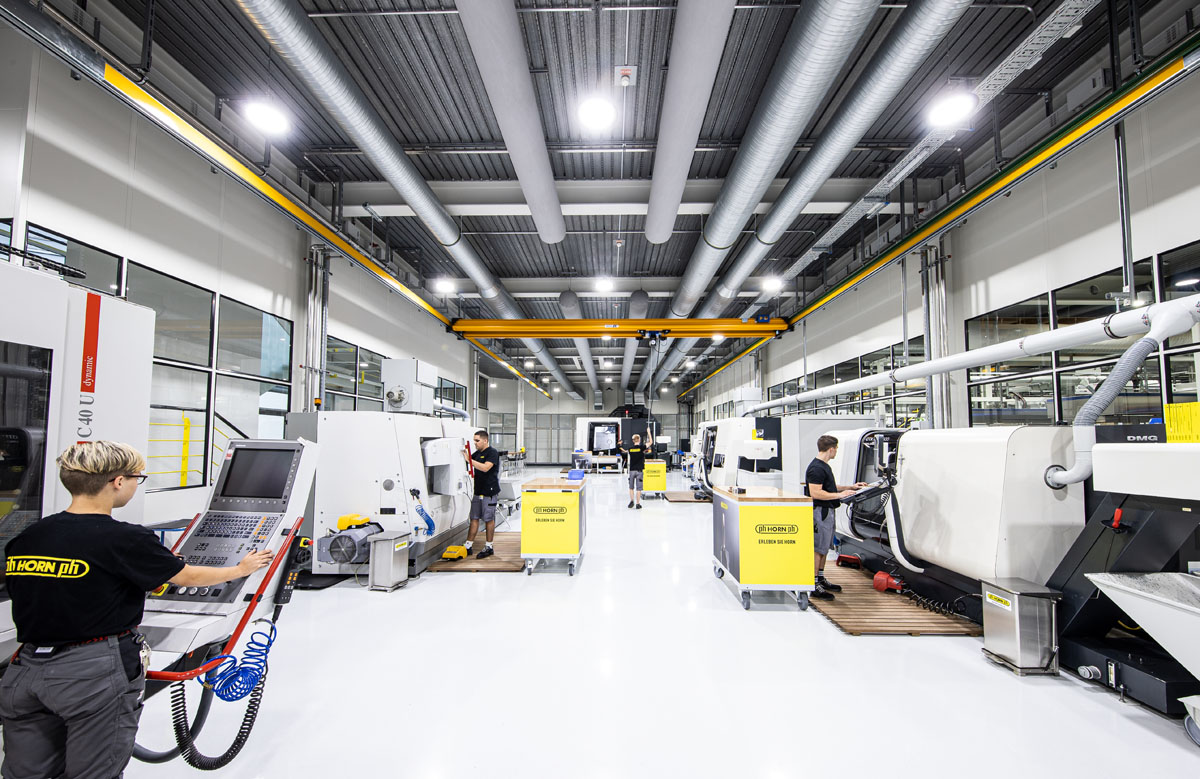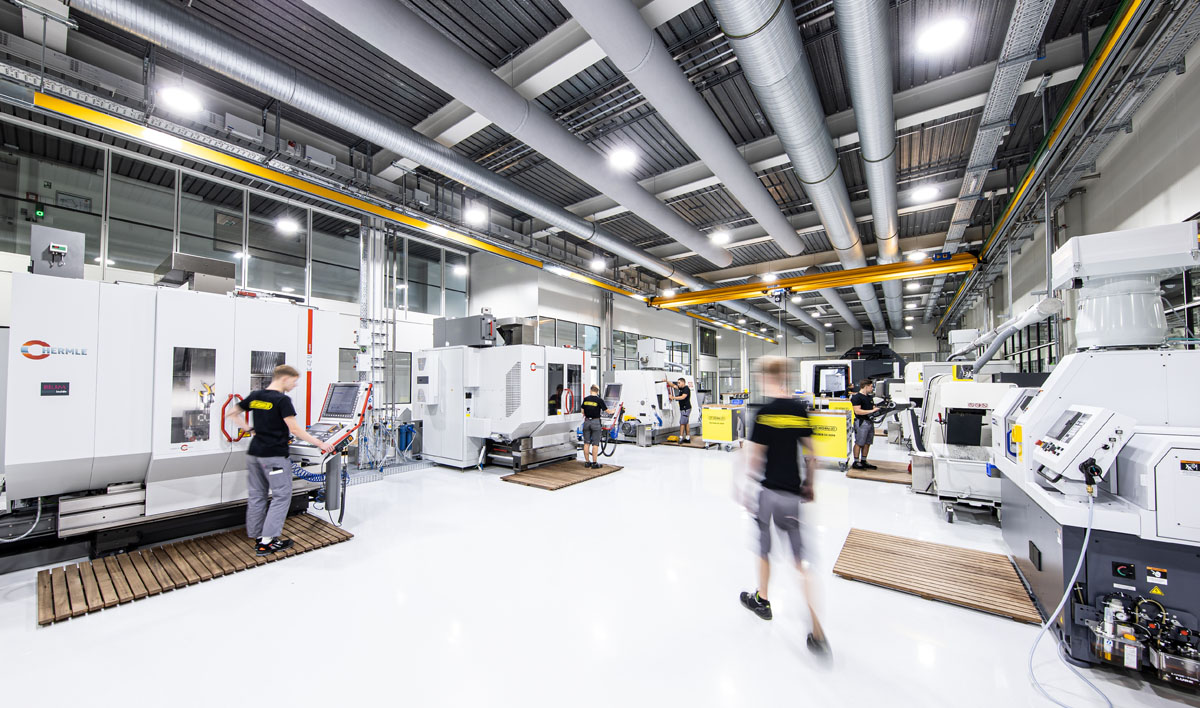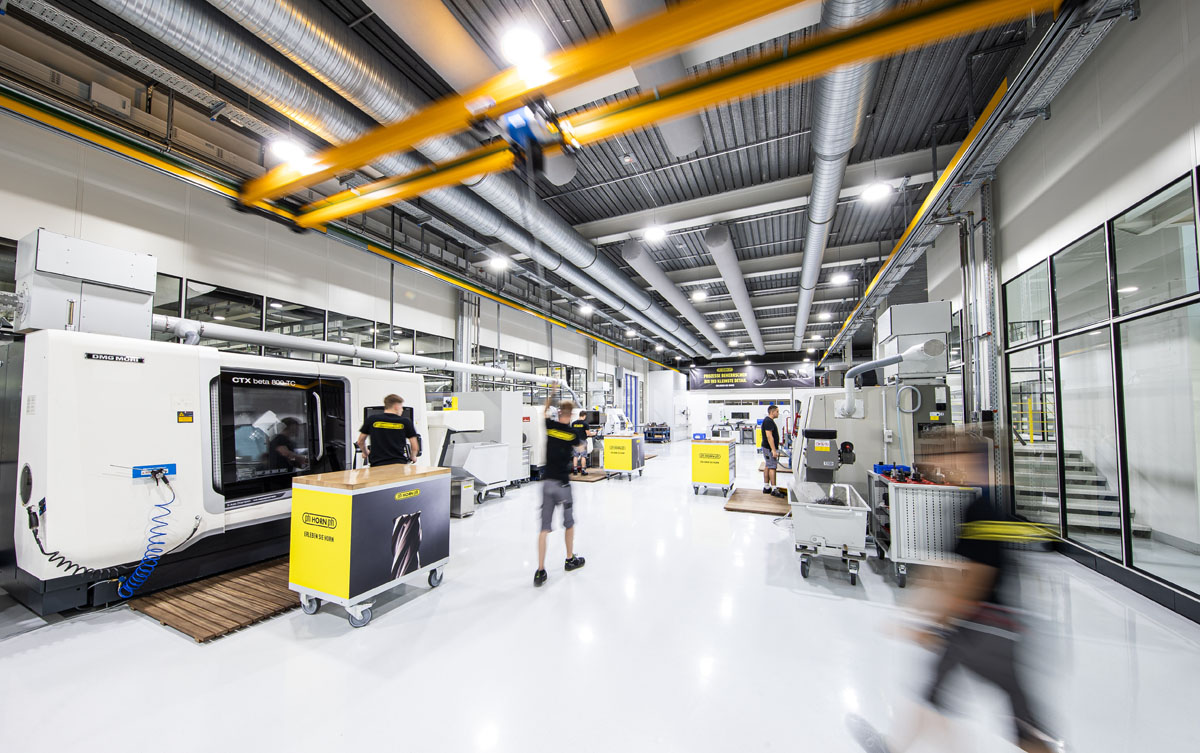 Discover our demonstration center
Flexibility and knowhow are the watchwords of the staff in the demonstration centre. In addition to operation of the machines, their diverse tasks include creating the relevant programs and communicating with visitors.
In an area of over 500 m², a turning/milling centre, a lathe, two milling machines and a sliding-headstock lathe are available for
cutting trials
customer training
customer trials
prototype testing
product and application presentations