Exceptional results are always a combination of the optimum cutting process
and the perfect tool. To achieve this, HORN combines top technology,
performance and reliability. Particularly with technically demanding applications,
advice and dialogue take centre stage.
This is what you get with HORN
50+ years
experience in metal cutting
+1.500
employees working worldwide
25.000+
standard tools in the product range
150.000+
customised special solutions
Greenline
Special tools in 5 working days
Dialogue
Knowhow transfer face-to-face
An important building block for our expertise: Close cooperation with the customer.
There is no standing still with our customers. Change is part of our daily business and spurs us on. So what do we want to be for our customers and users? We want to stand shoulder to shoulder as an enabler and partner and contribute our knowhow accordingly.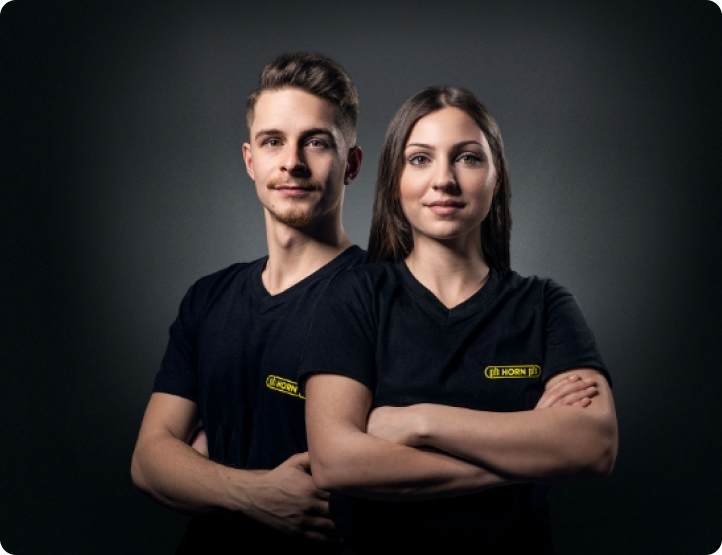 We train our specialists ourselves
Those who work to an accuracy of a thousandth of a millimetre every day must not only be particularly well qualified, but also particularly well motivated. That is why HORN attaches great importance to the quality of the training and further education of its trainees and employees. After all, knowledge and experience are indispensable prerequisites for mastering the most modern technologies.