Back to list
304 milling system for small threads
Paul Horn GmbH is expanding its circular milling portfolio for productive thread milling up to hole diameters of 8 mm (0.315"). Type 304 precision tools are available as partial and full-profile versions for the production of threads. With its triple-edged 304 milling system, HORN offers a versatile solution for groove milling, finish-boring and chamfering. The insert has a cutting circle of 7.7 mm (0.303"). In conjunction with the vibration-damping carbide shank, this makes it more flexible to use than solid carbide groove milling cutters. The substrate and geometry can be easily matched to the machining process. The shanks feature internal cooling for targeted cooling of the contact zone.
The Horn circular milling system offers users a host of process advantages: it is fast, reliable and achieves good surface results. During the process, the tool plunges into the material either at an angle or almost horizontally and is then driven on a helical path. This means that threads, for example, can be manufactured to a high level of reproducible quality. When compared to machining using indexable inserts on larger diameters or solid carbide milling cutters on smaller diameters, circular interpolation milling is generally more economical. Circular interpolation milling cutters have a wide range of applications: they are able to machine steel, special steels, titanium and special alloys. These precision tools are especially suited to groove milling, circular interpolation milling, thread milling, T-slot milling and profile milling processes.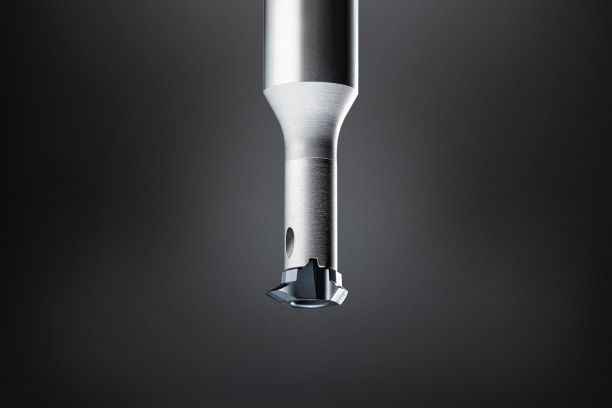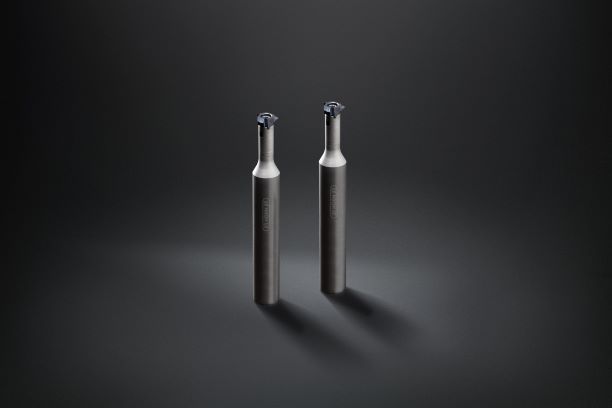 Für das produktive Gewindefräsen bis zu einem Bohrungsdurchmesser von 8 mm erweitert die Paul Horn GmbH ihr Zirkularfräsportfolio. Die Präzisionswerkzeuge des Typs 304 sind für die Fertigung von Gewinden als Teilprofil und Vollprofil verfügbar. Mit dem dreischneidigen Frässystem 304 bietet Horn eine vielseitige Lösung für das Nutfräsen, Ausspindeln und Anfasen. Die Schneidplatte mit einem Schneidkreis von 7,7 mm zeigt sich in Verbindung mit dem schwingungsdämpfenden Hartmetallschaft flexibler gegenüber dem Einsatz von Vollhartmetall-Nutfräsern. Das Substrat und die Geometrie lassen sich leicht auf den zu bearbeitenden Prozess abstimmen. Die innengekühlten Schäfte ermöglichen eine zielgerichtete Kühlung der Kontaktzone.
Das Zirkularfrässystem von Horn bietet dem Anwender eine Reihe von Verfahrensvorteilen: Es ist schnell, prozesssicher und erzielt gute Oberflächenergebnisse. Dabei taucht das auf einer Helixbahn geführte Werkzeug schräg oder sehr flach in das Material ein. Dadurch lassen sich beispielsweise Gewinde in reproduzierbar hoher Qualität herstellen. Im Vergleich zur Bearbeitung mit Wendeschneidplatten bei größeren Durchmessern oder VHM-Fräsern bei kleineren Durchmessern ist Zirkularfräsen in der Regel wirtschaftlicher. Zirkularfräser haben ein breites Einsatzgebiet. Sie bearbeiten Stahl, Sonderstähle, Titan oder Sonderlegierungen. Die Präzisionswerkzeuge eignen sich besonders für die Prozesse Nutfräsen, Bohrzirkularfräsen, Gewindefräsen, T-Nutfräsen und Profilfräsen.